Android smartphones are designed to work in many languages, sometimes the language of your smartphone is accidentally set or changed to a language you don't understand such as Chinese, when this happens it becomes difficult to find your way through the settings in order to change your phone back to English. but don't panic. There is a very simple method to change android back to English easily from Chinese or any other language.
Change Android Back To English
Unfortunately, there are countless models of android smartphones, and often the settings menu is different depending on the model of the smartphone and its android version, that's why you can't easily change the language of your smartphone to English just by relying on the order of the settings and its organization to find the language options.
That's why we have come to the conclusion that the best way to change android back to English is by using Google Translate app that automatically translates the interface of your smartphone using the camera.
For this:
Place your phone on a flat surface like a table.
Take a second phone that will be used to translate the first one.
Open the Playstore and search for "Google Translate" and install the application.

Once installed, open Google Translate and select the language you want to translate from (Select "Autodetect language" if you don't know which language is displayed)

Click on Camera and wait for it to be activated.
Put the camera in front of the screen of the phone you want to translate
The camera will automatically translate the displayed text to English in real-time, so you can go to the settings menu and easily navigate through the settings and change your android back to English.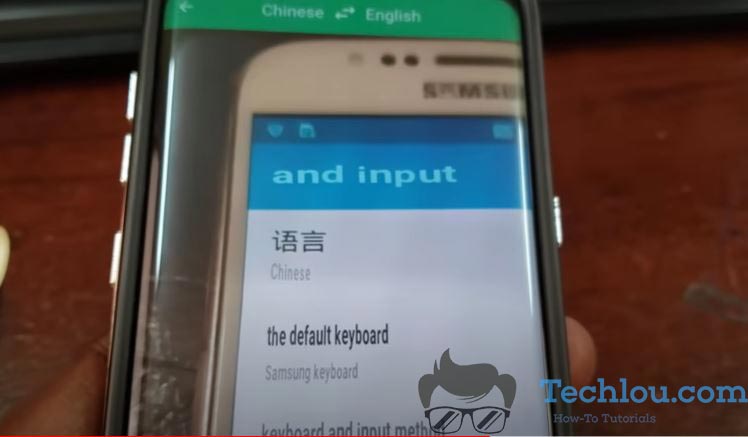 With Google Translate which translates live what is displayed on the camera, you can easily navigate in the settings of your phone to change Android back to English from Chinese or any other language.
Change Android Back To English Using Google Images
Another way to switch your android back to English from Chinese or another language is to simply search for an image of your phone model's settings menu on Google Images and orient yourself according to the order of the menus and icons to reach the language options and change them back to English.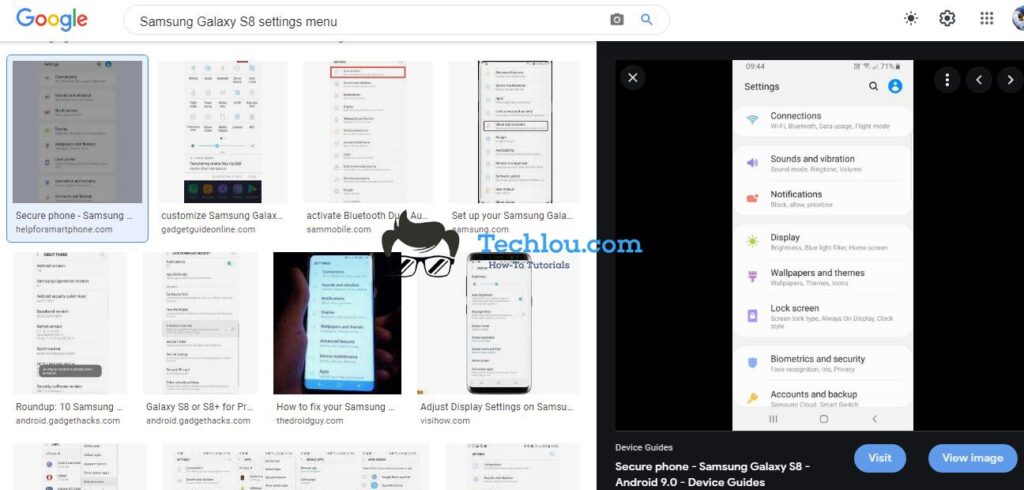 To do this, simply type "Samsung Galaxy S8 setting menu" on google images (replace Samsung Galaxy S8 with your phone model), find an image displaying the phone settings, and compare it with your smartphone's setting in another language. Find out where the language option is based on the image and change it to English.
Use your instinc
This method relies on your instinct, first open the settings of your phone (It is the gear icon on all android phones), look for the option with a pencil icon or letter "A". Then click on the first option, if this show you a list of languages, select English and validate. If not, go back to the previous menu and select the second option, and so on until you find the android language option.
Wrap Up
If you were unable to change the language of your smartphone back to English by following the steps above, post a comment specifying the model of your smartphone, we will be happy to help you solve this problem.
See also: How To Access Desktop Version Of Facebook On Android