Let's be frank, Chatroulette made a real revolution has launched a real trend, we have completely rethought the way to meet online and contact each other. And today, the best sites like Chatroulette use the same mechanism. At one time we had to exchange hundreds of messages before seeing each other on cam, Chatroulette has completely reversed the process. We start by meeting first and chatting later. No wonder many other similar Chatroulette clone sites have appeared to follow the trend and maybe steal a few million Chatroulette visitors. Today there are a lot of sites similar to Chatroulette in mechanics, design, and principle in general, but few can really compete with the giant in terms of the number of visitors as well as the website's management and moderation in general. In this article, we will explore with an expert view, the best sites like Chatroulette to try if you have been banned from the site or just looking for a good alternative.
What Is Chatroulette
Chatroulette is a site launched in 2009 whose principle is of childish simplicity. Chatroulette allows you to meet people on cam in a totally random way. Just go to the site, activate your camera, and click on "Start" and off you go! You start meeting people from all over the world.

In the early years of the site, Chatroulette was often described with little praise by the media, the reason? the site is full of exhibitionists who are only there for adult encounters while the site is very popular with teenagers. This resulted and still sometimes results in unpleasant surprises.

However a huge work of moderation has been done on the site in the last few years, Today Chatroulette has two sections, one reserved for friendly encounters, the other for adult encounters, everyone chooses at his or her own risk. It must be said that the moderation team of the site tried in vain to ban the exhibitionists for years but finally understood that it was better to leave them and separate them from the rest of the population.
With the huge buzz that Chatroulette has had, no wonder many declinations have appeared to copy the site in its smallest details. Some have done better than the others and have managed to really offer sites like Chatroulette, some of them are just vulgar and cheap copies of the site suffering either from a great lack of visitors and thus of encounters, or else have huge problems with the fluidity of the site or a bad moderation.
The Best Sites Like Chatroulette

We tested a lot of sites like Chatroulette, we used our criteria to make our selection of the best sites like Chatroulette, we saw a lot of things we shouldn't see to make this list for you. So sit back and enjoy the list.
1. Chatrandom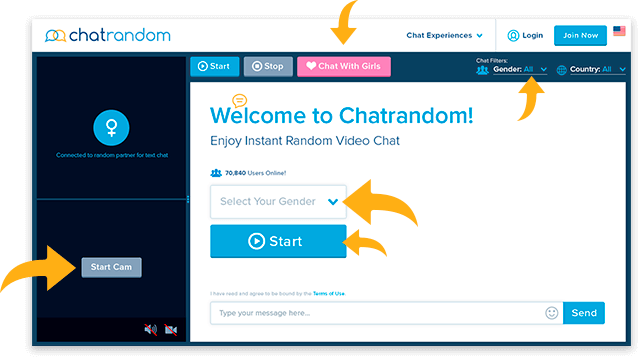 Chatrandom is probably the best site like Chatroulette. The site offers the same features as Chatroulette and works with a disconcerting simplicity. During our tests, we didn't experience any lag, the speed of the site is really fast and very fluid. Ideal for weak connections or people who want to enjoy HD encounters without lags. The design of the site is also very polished and modern which is a plus.
There are thousands of people to chat with at any time and you'll be instantly connected with one of them.
Pros & Cons of Chatrandom
Pros
Instantly video chat with strangers
Connect with strangers in specific countries
Connect with only women, men, or couples
Super-fast connection speed
Chatrandom mobile app available
2. Shagle 
Shagle is another site like Chatroulette and Omegle that primarily offers free video chat. Launched in 2017, Shagle had great success over the world. Having a large number of users, Shagle allows chatting with people from the entire world and in all languages.
Shagle has invested in artificial intelligence linguistic translation tools to eliminate potential communication barriers between its members.
Virtual masks allow users to keep their anonymity and privacy while video-chatting which is really amazing. We didn't encounter during our researches other sites like Chatroulette offering this feature.
Pros & Cons of Shagle 
Pros
High-speed video chat
Over 2M members
Virtual masks to keep privacy
Automatic AI translation text tools
No personal information for registration
Cons
A large majority of users are males.
3. Chatspin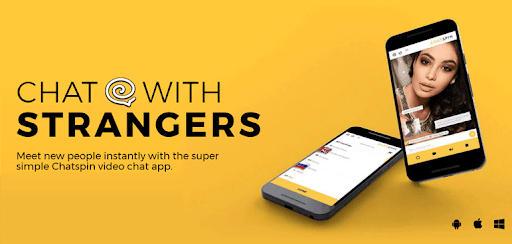 Chatspin is another good Chatroulette alternative. Just like its predecessor Chatspin offers free video chat services with strangers over the world. Just as its name suggests, chat and spin between chatters across countries in different languages. You can choose the gender you would like to talk to.
Pros & Cons of Chatspin
Pros
Works with slow internet connections
Huge community
Automatic translation
Cons
A large majority of users are males.
A lot of exhibitionists.
4. Dirtyroulette
Unlike other websites on the list, Dirtyroulette is specifically made for adult encounters. If you only want to meet adults, then Dirtyroulette is for you. It offers the same performance qualities as sites like Chatroulette and Omegle.
Pros & Cons of Dirtyroulette
Pros
Very fast website
Nice design
Straightforward with its purpose.
5. ChatHub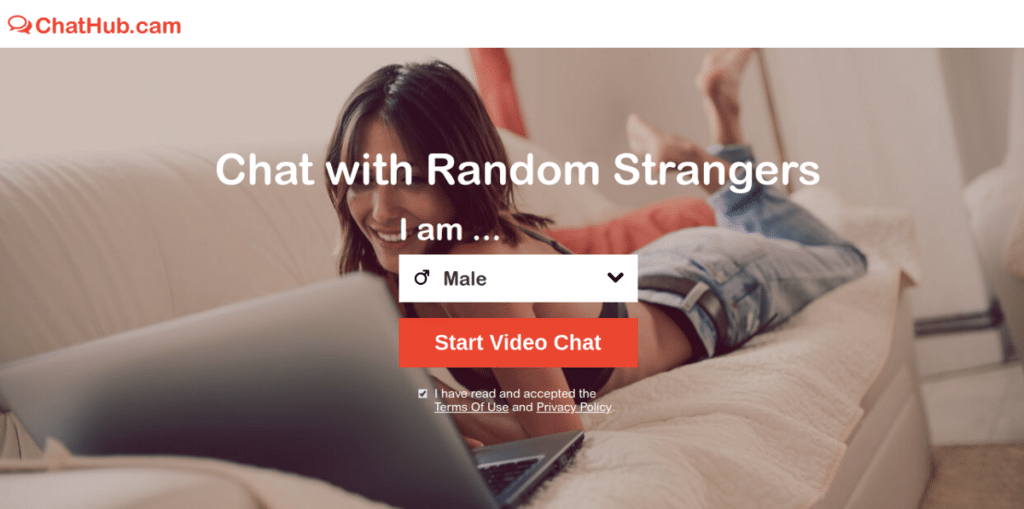 ChatHub is another really great site like Chatroulette. With its polished design and unique features, Chathub is a serious alternative to Chatroulette. Among its unique features, the possibility to filter users and talk only with users who have their faces in front of the camera. A good way to avoid encountering exhibitionists.
Pros & Cons of ChatHub
Pros
Unique features
Great moderation
Filter people who are not facing their camera.
Filter people who have not their mic on.
We hope that you did find in this list a site like Chatroulette or even better that you can enjoy ! Please leave a comment below if you have suggestions of great websites that we did miss and deserve a place in our list !