Trying to save storage space on digital devices is a never-ending battle, as the more data you delete, the more it accumulates. If you see the storage going higher while the performance plummets, duplicate images are one of the significant reasons. Deleting them is the optimal solution before it gets too late and the storage media turn corrupt.
Apart from occupying the disk space, these files clutter the hard drive adding no potential benefit to the computer. You will find it difficult to find the right version of the file as there are too many of them stored in the folder, which will increase the frustration levels significantly.
When you are not able to find the right version, the first thing that comes to your mind is "why didn't I delete them all earlier". Duplicate files are not just a waste of space but a waste of effort as well.
The problem of duplicate files is not only limited to Windows or a macOS computer; you will find them everywhere from your iPhone to Android phone to iPad and other gadgets.
You will face more problems, particularly when you are a quick image snapper. Not only are you storing thousands of images on the hard drive but scattered among them are a pile of duplicate images that are consuming bulk storage space.
Let's discuss the ways to find and delete duplicate images on PC, Mac, iPhone and Android smartphones.
Find and Remove Duplicate Images From macOS Computers
You can find and remove duplicate files from the macOS computer using third-party apps like Gemini or using the terminal command. One of the easy and quick ways to keep your Mac duplicate-free is checking the storage frequently to keep track of the stored items. Duplicate files can also exist in the Mail Downloads folder, so check it out. 
Alternatively, you may navigate to the Smart Folder in Finder to narrow down your search for the duplicate pictures stored on the Mac hard drive. In addition to this, find these files in the Photos library. Before you delete anything, make sure the file is a duplicate one, and don't forget to back up data.
Scan and delete duplicate images on Windows, Mac, Android and iPhone
Duplicate Photos Fixer
is an easy photo scanning and duplicate finding tool that scans through your photo library for exact copies of photos and similar looking pictures. It then removes them from your library, freeing up space on your device and making it easier to find the photos you actually want to look at.
By using complex algorithms to compare photos, Duplicate Photos Fixer can quickly identify and remove any duplicate or similar looking photos, making managing your photo library a breeze. This app is available for both Android, iPhone and Windows, as well as MacOS. It's easy to use and can help you tidy up your photos quickly and easily.
Duplicate Photos Fixer is a powerful and easy to use software that scans not only exact duplicates but similar looking photos can also be removed to reduce clutter and redundancy. With Duplicate Photos Fixer, you can easily find and remove duplicate photos from your photo collection, making it easier to manage and organize.
Find and Delete Duplicate Images From Windows Computers
Duplicate images, also termed as junk files, get accumulated on a computer without any prior warning, and you get to know about it only when you start facing low storage. Because Windows doesn't have a built-in duplicate files finder utility, the third-party app CCleaner can be your best bet if you want to claim some extra gigabytes on the hard drive. 
dupeGuru is one of the best solutions to find and remove duplicate files on PC. Besides being free, dupeGuru has a very powerful algorithm that can find duplicate files even if the file names are different. This allows you, for example, to delete photos or videos that you have saved several times under different names. DupeGuru shows you a match rate between images and even allows you to delete images that are almost similar.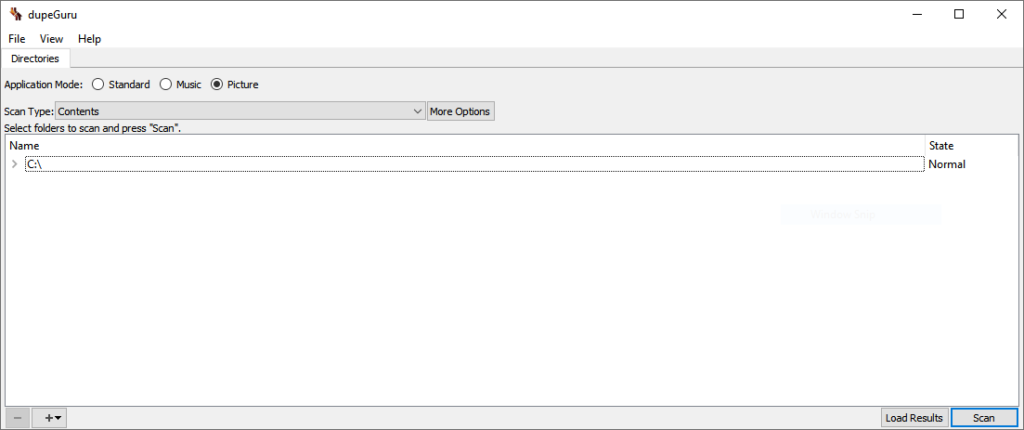 Follow these steps to find duplicate photos on Windows using dupeGuru:
Launch dupeguru
Select the "Picture" mode to search for duplicate pictures
Choose "Content" for the scan type
Click on the "+" button at the bottom of the window and click on "Add folder"
Choose the folder where you want to search for duplicate pictures (You can select a whole partition if you want)
Click on Scan
Wait for Dupeguru to finish finding the duplicate images
The time it takes to search for duplicate files will depend on the number of files to be scanned in the folder you have selected. Once the search is finished, dupeGuru will list all the duplicates it has found and you can delete them all at once or one by one.
Also note that dupeGuru has a very useful "Filter Hardness" option that allows you to choose the level of matching between photos. The more you reduce the Hardness option the more results you will get because images that are just similar will be matched.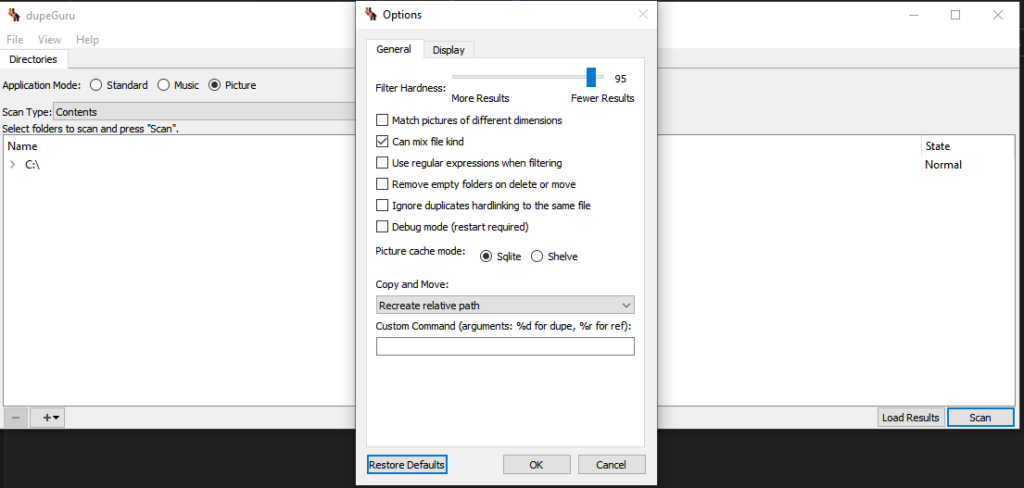 Other options allowing you not to miss anything are also available as the ability to find duplicate photos that do not have the same resolution or extension.
Once you have found the duplicate photos, delete them from your computer. This may seem like an obvious step, but it's important to delete them from your computer rather than just moving them to another folder or album. By deleting them, you will free up space on your hard drive and make it easier to find the photos you want to keep. Finally, don't forget to empty the Recycle Bin.
Find and Remove Duplicate Images From Android Phone
Your phone, although it's tiny and compact than the computer, is hiding thousands of duplicates under the hood. The reason is none other than 'yourself' as you are accustomed to capturing a lot of pictures every now and then. Right? Now take some time to locate and delete them from the phone, especially if you notice a slowdown in performance.
The easiest way to locate and remove duplicate photos is to use an app like Remo Duplicate Photos Remover. These apps can automatically find and delete duplicate images from your phone.
Download and install Remo Duplicate Photos Remover
Tap on Scan
Wait for the app to find duplicate photos on your smartphone
Tap on the "Exact" to show exact duplicates
Tap on the Delete icon to remove all duplicate photos.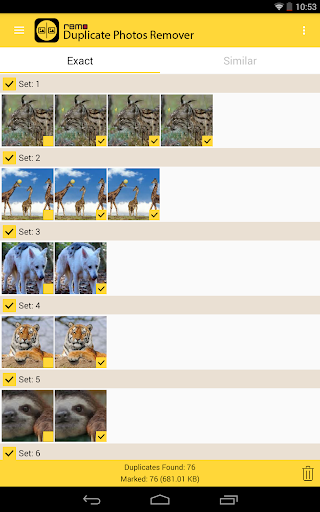 Remo Duplicate Photos Remover is also able to find similar images that are not exact duplicates, you can tap on "Similar" to display all images that are very similar and remove them. This allows you to remove for example all blurred images and keep only the good shots or to find images taken at the same time that look identical.
If you don't want to use an image management app, you can delete duplicate images manually. To do this, open the Gallery app and locate the folder that contains the duplicate images. Tap and hold on one of the duplicate images, then select Delete from the menu. Repeat this process for all of the duplicate images in the folder.
Search and Remove Duplicate Images From iPhone
One of the most significant reasons for too many duplicate images on the phone is the availability of photo editing apps that add filters to the photo to make it stunning. You capture a couple of clicks of the single object and never bother to delete the similar-looking ones. These photos will build up a pile of junk which will be difficult to deal with later.
The second way is to use a third-party app like Gemini Photos or Remo Duplicate Photos Remover. These apps search through all of your photos and find duplicate and similar photos. You can then delete the duplicates or save them to your computer.
Alternatively, navigate to the Photos app and delete the junk images from the Library. In addition, sort images by location or file size and terminate all the versions that you don't want to keep on the device.
The Conclusion
Duplicate files build up gradually on the storage devices, and it's essential to identify and remove them frequently. There are many ways to find and remove duplicate photos. By using one of the methods or apps mentioned in this article, you can easily clean up your photo collection and save space on your device.