With the number of photo taking and editing apps available we can't find ourselves anymore, however most of the apps published are crappy, nice logos but nothing impressive inside or more than the other 1000 apps alike.
That's why I'm giving you this list to make your life easier by really offering you the best apps worthy of the name, apps that deserve to be on your phone without wasting your time and phone space.

So without further ado here is the must have photo editing apps.
1. Snapseed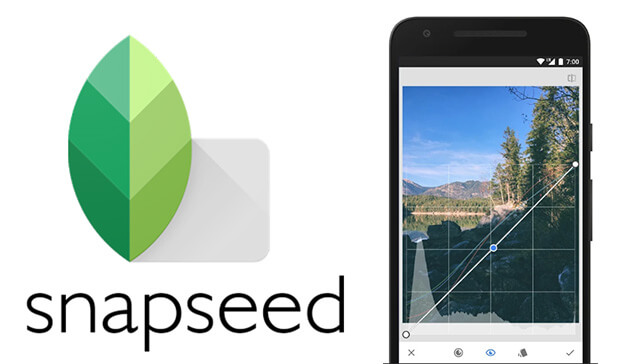 Snapseed is a complete and professional quality photo editing application, developed and offered by Google first as a module and then as a full-fledged application since last year. It is available on the Play Store for those who don't know it. The fact that it was "native" in the photo application has allowed it to be very popular.
Snapseed is without a doubt one of the best photo editing apps on Android, with classic functions such as cropping, color, brightness, contrast and color adjustments, image rotation, automatic correction… Snapseed also offers a wide range of filters much more precise and professional than instagram.
The latest updates give it even more possibilities with stylized text inlays, sharing on social networks, sending by email or messaging, etc… For a minimum of work, you can edit a photo correctly for a more than satisfactory result.
Finally, the great success of Snapseed lies in its interface: easy, clear, ergonomic, complete… It is very simple to understand and use quickly. In short, it's very well thought out to have almost a "Photoshop" at your fingertips.
2. Adobe Lightroom
Photoshop Lightroom is a colossus among photo retouching softwares as it comes with advanced functions. Despite its many options, Lightroom is designed to be intuitive and allow you to edit and sort your photos easily.
Even before editing, Lightroom allows you to take photos with a professional camera with many settings. Then simply retouch your images by applying predefined effects, or manually change exposure, contrast or other settings. You can even use curves to fine-tune each setting.
If you have a subscription or the premium version, you can also remove people or objects from your photos, edit only one area, change perspective, and synchronize all your work in the cloud.
3 REASONS TO DOWNLOAD IT:
A professional camera to take better pictures.
Precisely retouch using the modification curves.
With the premium version unlock advanced features.
3. TouchRetouch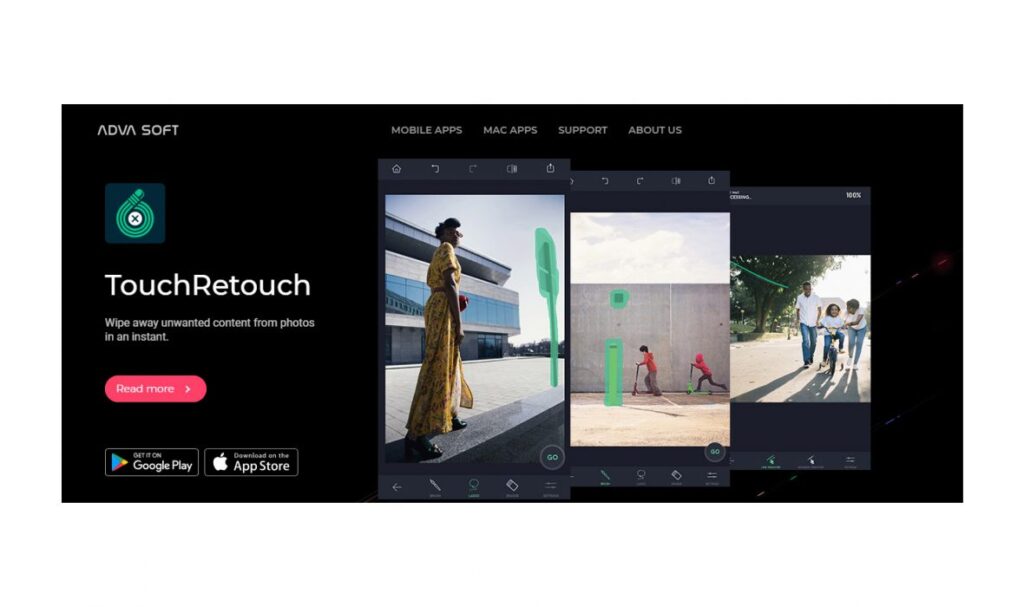 Okay this one is paid for but I HAD to include it in this list because it is so awesome I at least want you to know it exists. (I will add one amazing free app to the list to apologize)
Developed by the German start-up Adva Soft, Touch Retouch invariably causes a sensation. This unique image editing application has only one goal: to remove unwanted elements from a photo. Whether it's an old uncle who's annoying because he's too drunk at the end of the meal, a youngest child who photoshoots the portrait of his grandparents, or simply objects that stand out in the landscape, Touch Retouch will make them disappear, almost without leaving a trace.
4. Picsart Photo Editor
PicsArt Photo Editor takes a bit of a step away from the subject of actual photo editing and instead turns to the layout and collages and effects that can complement the shot before it's shared on social media. This free application is easy to use and allows you to test many effects, stickers, filters, or frames.
You will be able to arrange your favorite photos with style and thus create a superb souvenir patchwork on a specific theme.
5. AirBrush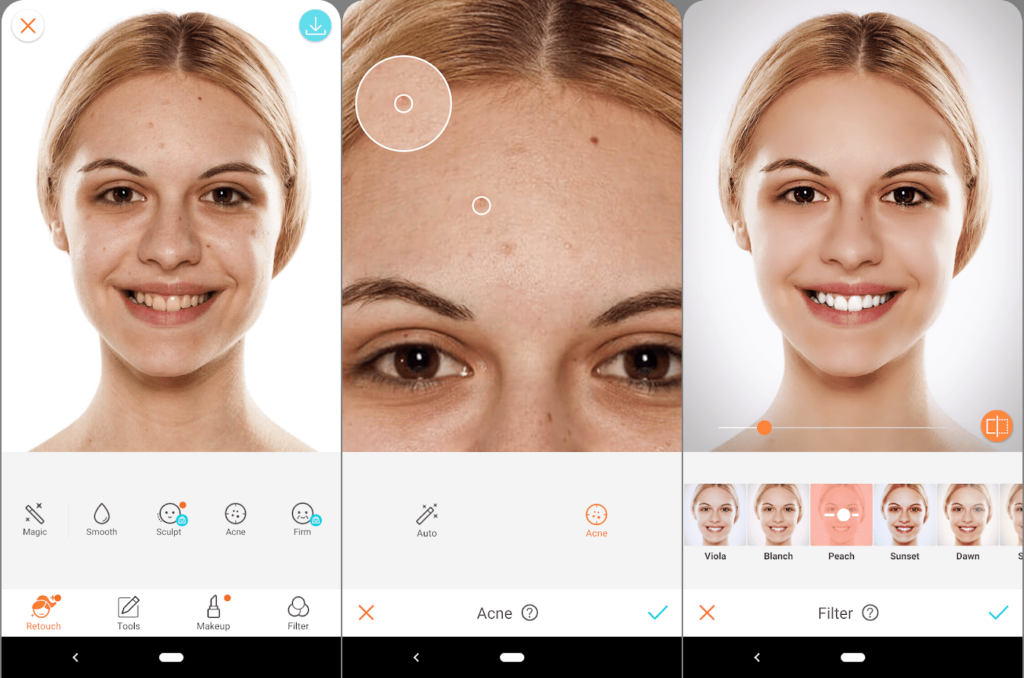 Using the AirBrush app is like having your selfies edited by a professional retoucher. Perfect for quick fixes like removing blemishes, whitening teeth, brightening eyes or reshaping. There is also a large selection of filters. Easy to use, it also has a paid pro option that unlocks many more features.
I'm not a particular fan of apps with lots of filters but this one is an exception believe me
6. Enlight Pixaloop 
Try a new kind of photographic art!
Bring your photos to life as if by magic with the new Enlight Pixaloop app. Animate one or more elements to draw the eye to the component of your photo that you have chosen to bring to life. From Lightricks, developers of the award-winning Enlight creative suite including: Enlight Photofox, Enlight Quickshot and Enlight Videoleap, You can animate any element of the photo: locks of hair, waves, clouds, the hem of a dress. Perfect your ideas with Pixaloop tools that provide precise animation control.
7.Adobe Photoshop Fix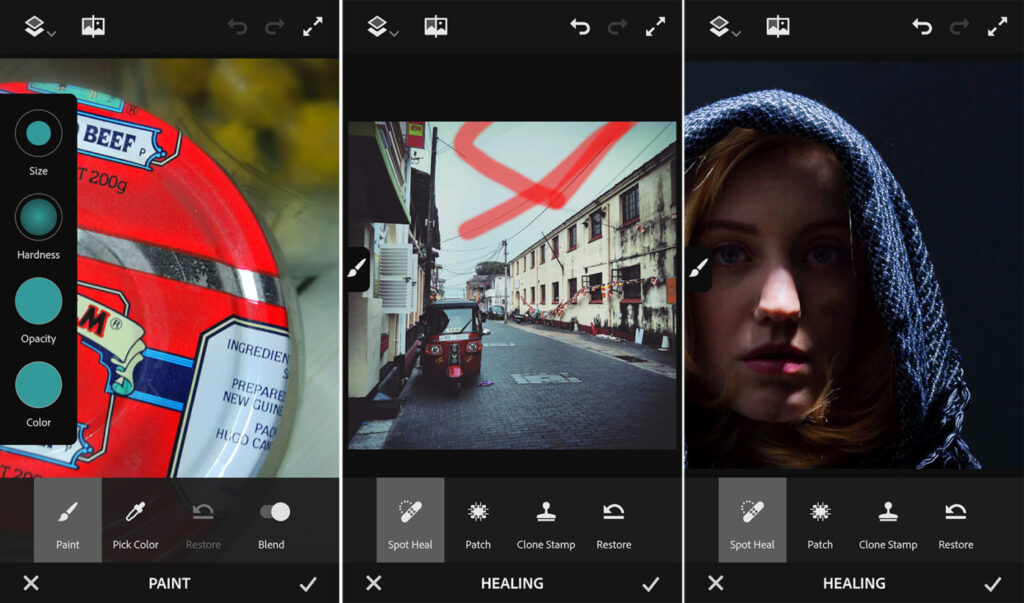 Everyone knows Photoshop, the essential software for making qualitative photo retouching. But a graphic designer is a profession. Photoshop is a powerful and complex tool that is useful for professionals. For anyone or the web professional looking to do a "simple" touch-up, the Adobe suite is expensive and complicated. The application that Adobe has released to iOS/Android users for retouching their photos. The app is quite magical since it manages to reconcile the power of Photoshop with a simple UX totally adapted to mobile ergonomics . And it is completely free.
If you liked this list, you will LOVE our list of 7 of the Best productivity apps