Quality apps can help you get more done in less time, whether you're jotting down your ideas, working with numbers, or just trying to focus. In this article, I will share 7 of the best productivity apps with you
1. MindNode MindMap

Mind maps are a great way to visualize ideas. You explore your ideas from a central thought, often leading down exciting but unexpected paths nonetheless. The problem is that you then have to organize everything and clean it up.
On paper – rigid and fixed – this is a problem. But with MindNode's mind maps, every thought and every connecting node can be edited and argued with images and notes. There's even a quick-entry option to turn a bullet list into a mind map with the touch of a finger. On Android, try Mindly, a somewhat similar app.

2. BFT (Bear Focus Timer)

This app provides a system to help you focus when you need to move fast, but without exhausting yourself. Using the basics of the Pomodoro Technique (a method of time management, which splits work into different intervals), the app divides your day into custom break / work cycles.
The timer starts when your phone is tilted upside down – a psychological trick to make sure it doesn't distract its user, but also a visual indicator that you are in "efficiency" mode. Another motivation: lift your phone when you're supposed to be working and a bear will growl.
3. Soulver

Many jobs require you to work with numbers. However, common tools are often inappropriate: Calculators lack context and spreadsheets are overdone. Soulver offers a better way to play with numbers: a smart notebook that understands math.
You write down the sums you need to calculate, mixing the titles, numbers and notes in context. Soulver then intelligently provides a total for each row. These answers can be used in later parts of your calculation, and when the previous rows are changed, all of your answers are updated.
Soulver is an efficient and intuitive method of creating dynamic and vivid number-based documents. Plus, your work can be exported at any time and then shared with your colleagues.

4. Scanbot

We are not yet rid of the paper, which is sometimes frustrating. Equipped with Scanbot, you can at least limit the stack of receipts and accompanying documents. This app performs excellent quality scans with the touch of a finger, cropping and optimizing your image accordingly.
Scanned documents can be downloaded and shared across multiple services. The Pro version offers other useful productivity features including PDF editing and signing, text extracting and searching, and automated quick actions that trigger calls and internet searches based on identified content. in a scan.

5. Noted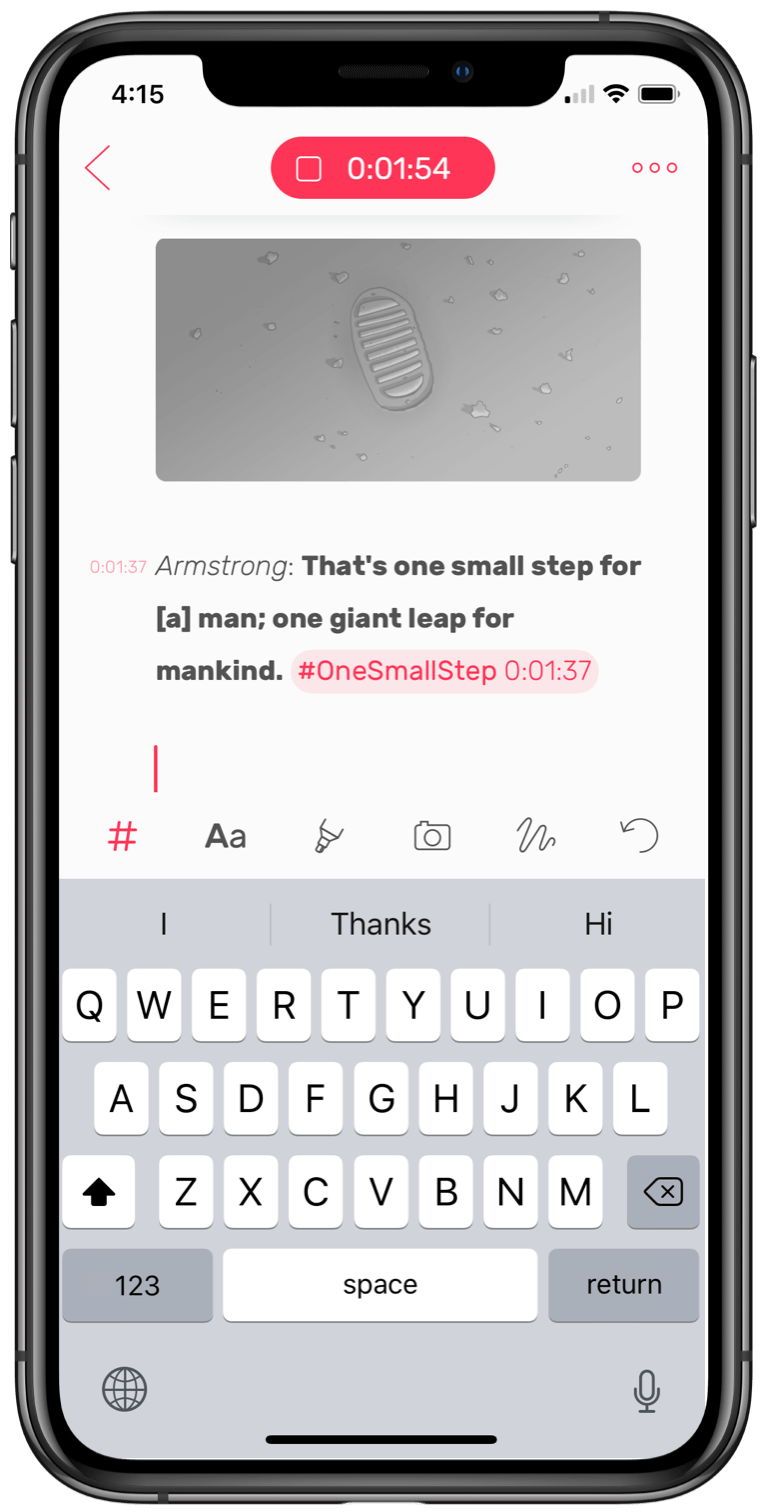 Minutes of meetings and conferences provide an overview of what has been said, but may lack context. Behind the Noted concept lies the idea of ​​providing a combination of notepad and recording device, where accessing any particular audio point is as easy as the push of a button.
This is achieved by placing "TimeTags" in addition to the texts or images added to your document. When you read your notes carefully later, just press a TimeTag to jump to the relevant moment and listen to everything that has been said again.

6. HabitHub

You already have a calendar and planner for your work tasks. However, productivity is not limited to the goals directly related to a business, it also includes good habits and personal well-being. The HabitHub app has been specially designed to track this.
You enter your habits using a flexible schedule and try to string together daily wins, thereby "reconnecting" your brain. This is ideal if you often forget to take breaks or need to be encouraged to play sports. On iOS, try the Streaks app which is similar to HabitHub.
7. Workflow
Instead of wasting time doing common tasks on your smartphone, Workflow lets you trigger complex chains of actions with the push of a button. So her gallery offers dozens of free workflows, like getting a reminder when you arrive at work, speed dialing a business contact's number, or identifying the fastest route home. you after a meeting with a client.
Recorded feeds can be launched from the Home screen or Today View. Plus, if gallery items aren't doing the tasks you want, the app's drag-and-drop interface lets you easily create your own workflows.
Hope you enjoyed this first list, more is comming !

See also: 6 Best free photo editing apps of 2020