Zorin OS is the best linux distro for beginner users coming from Windows and MacOS.
An early Ubuntu fan, I enjoy testing distros that build on it, and Zorin OS is a beautiful and growing creation that deserves to be better known.
What is Zorin OS?
"We designed Zorin OS to offer the perfect blend of power and usability for everyone. Zorin OS has been designed to be as simple as possible, so you won't have to learn anything to get started thanks to its familiar user interface. It comes with all the apps and tools you need out of the box for browsing the web, working, playing and everything in between."
Zorin OS is a distribution based on the latest stable Ubuntu 20.04 LTS with its own features and packages. It comes in 3 free versions:
Core – The standard version for most modern computers and users.
Lite – Designed for low-hardware computers with the Xfce desktop environment.
Education – Designed for use in schools with dedicated apps and learning tools.
Ultimate: the most complete version and with which you can support the developer.
I chose the Core version for this test. Here is the installation procedure.
How to launch Zorin OS from a USB key
Download BalenaEtcher for your OS (Mac, Windows or Linux)
Take a USB key of at least 8GB
Insert the USB flash drive into your computer.
Open balenaEtcher and press "Flash from file" to choose your downloaded Zorin OS ".iso" file.
Press "Select target" and choose the correct USB flash drive from the list.
Press "Flash!" to begin writing Zorin OS to the USB flash drive.
After a few minutes, the USB flash drive will be ready for booting into Zorin OS.
Put the key in the test PC and restart and press on boot (F2 or F10 key held, depends on your brand)
Select Try Zorin and select English.
This method allows you to test a Linux distribution without installing or modifying the system, no more traces after restarting the OS.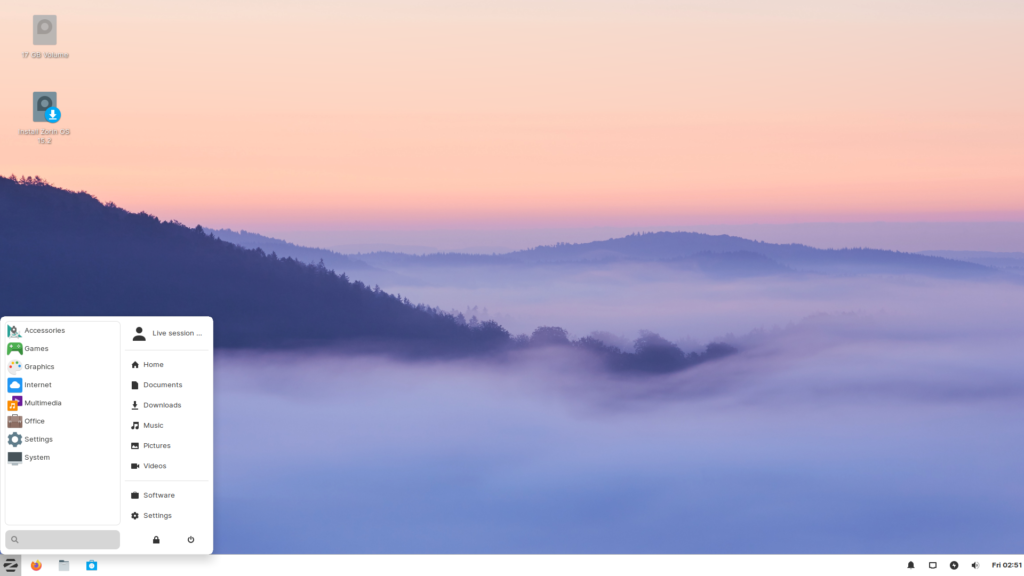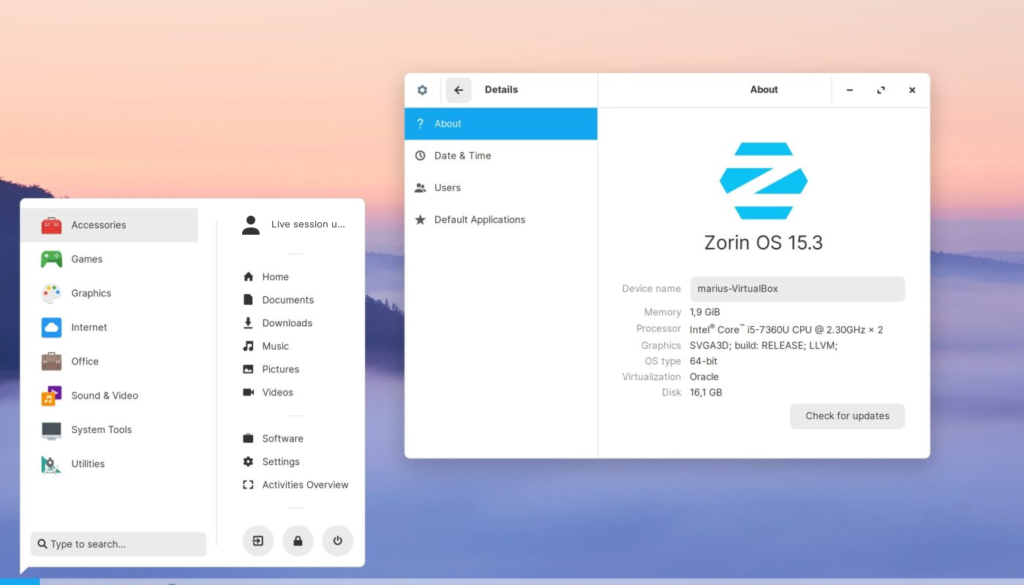 Note: Zorin OS main objective is to welcome Windows users through a gradual and non-dramatic change.
It comes too with a dark mode !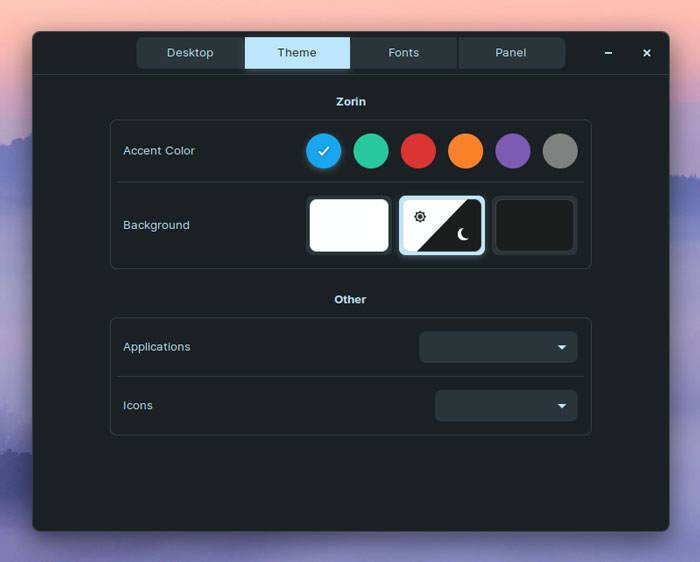 Connect your phone with your computer with Zorin Connect
With Zorin Connect, you can receive notifications that are usually displayed on your mobile phone on the computer desktop. You can also:
Sync your phone's notifications with your computer
Browse photos from your phone
Reply to SMS messages and view conversations with your contacts
Share files and web links between devices
Use your phone as a remote control for your computer
Control media playback on your computer from your phone, and pause it automatically during a phonecall.
Whats New in Zorin 15.3 ?
The biggest change offered by version 15.3 is the addition of the LibreOffice 6.4.6 office suite. LibreOffice is one of the best alternatives to Microsoft Office.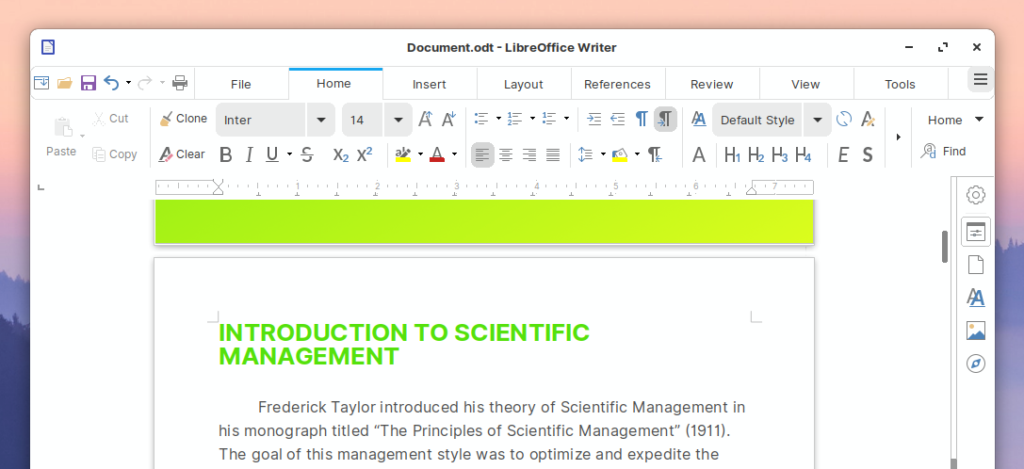 The developers of Zorin OS argue that it is important to have advanced tools for working and collaborating, especially in these difficult times. Thus LibreOffice 6.4.6 offers better collaboration for remote work and better support for Microsoft Office documents.
Zorin OS now runs on Linux kernel 5.4. It takes advantage of the latest security patches.
"Zorin OS 15.3 is now powered by Linux kernel version 5.4 – the same version used by Ubuntu 20.04. In addition to the performance, stability, and security enhancements on offer, it brings support for more hardware such as newly announced Intel Core processors, upcoming AMD processors and GPUs, and other peripherals. . This means that Zorin OS is compatible with more machines and computers. "
Note that this version is supported until April 2023. If you are already running Zorin OS, it is quite easy to update your machine. Just launch the application and check for updates to install all available packages.