When your smartphone breaks down, your entire digital life disappears in the blink of an eye. Your address book, photos, videos, but also your applications and games disappear at the same moment. To avoid wasting too much time reinstalling each application one by one on your smartphone, the Google Play Store has provided an option to recover deleted apps.
Google remembers all your downloaded apps.
The miniaturization of electronic components has made it possible to significantly reduce the size of computer devices. Our phones now work like mini-computers for better or worse
Crash, bug, or handling error, in a fraction of an instant you can lose all your favorite applications and games. Obviously, when this happens it's a disaster. It's never pleasant to accidentally delete an app or suffer a system crash.
It generates a lot of stress, not to mention the hassle that comes with restoring apps. You can't imagine how long it takes to reinstall one by one each deleted apps previously installed on your smartphone.
Luckily for you, the Google Play Store has a tool especially dedicated to this kind of task. Not everyone knows it, but the American giant's store keeps in memory all the apps installed from your smartphone. This automatic synchronization of the applications on your Google account is particularly useful when resetting to factory values
The main reasons for deleting apps
The applications on our smartphone or tablet are deleted for various reasons, among them we can cite the following
You bought a new phone and you want to restore all your apps and settings from day one.
After a factory reset: after performing a factory reset, your device memory will be formated, all your apps will be deleted besides the pre-installed ones.
You deleted apps a long time ago to free space on your phone/tablet but want to install them back.
You deleted apps accidentally and want to restore those apps without searching for them one by one.
Your phone or tablet has been infected by a virus or malware that deleted or corrupted your apps.
In the next section, you will see how to recover deleted apps on your Android phone or tablet even if you accidentally removed them or bought a new phone or tablet.
Important: Before starting the tutorial below make sure to be connected with the same Google Account that you were using when you have downloaded your apps.
How To Recover Deleted Apps on Android Phone or Tablet
To recover deleted apps on your Android Phone or Tablet follow the steps below.
1. Launch the Google Play Store app
Launch the Google play store on your Android device (phone or tablet) and make sure to be on the homepage.
2. Tap on the menu button (3 lines in the top left corner of the search box)
In the Google Play Store homepage tap on the 3 lines icon in the top left corner to open Google Play side menu.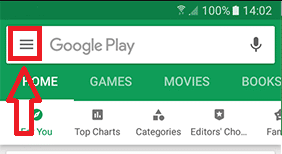 3. Tap on the My Games & Apps tab
From the side menu tap on "My Games & Apps".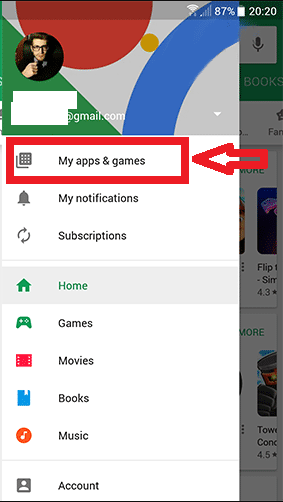 4. Tap on the Library tab.
Tap on the Library tab to show all the deleted apps that are synced with your Google Account (Apps that you have downloaded but that are no longer in your device)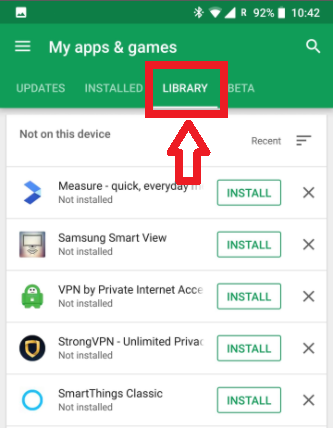 5. Reinstall Deleted Apps
Go through the list of apps and tap on Install to reinstall your favorites apps on your new android phone or tablet.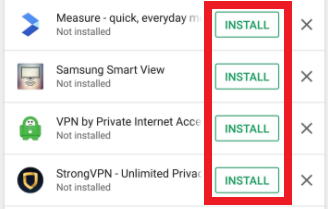 Note: In the Library section, you will find the most recently deleted apps at the top of the list, while the apps that you deleted a while ago will be at the bottom.
Hope this little tutorial helped you to restore your apps and save time.
See also: How to remove previously synced Google Account from Android Phone