Android remembers all installed apps on your smartphone. This is very useful if you want to restore your apps after changing phones, losing them, or accidentally deleting them. You can recover deleted apps by reinstalling them from the Play Store. To do this, go to My Apps & Games > Library > Not on this device". Select the desired app and install it from the Play Store.
We regularly install new applications on our smartphones, and we also uninstall old ones, either to free up space or because we no longer use them. But it often happens that we want to recover a lost application previously deleted, even if you don't remember the name of the app. In this tutorial, we will see how it is possible to recover and reinstall applications on Android that you might have deleted by accident or on purpose.
Google remembers all your installed apps.
If you've ever lost an important app on your Android phone or tablet, don't panic. Google keeps a record of all installed apps on your smartphone, including apps you've deleted. If you're using an Android phone or tablet that is normally connected to a Google Account, then Google is able to restore your deleted apps for you.
Important: Before starting the tutorial below make sure to be connected with the same Google Account that you were using when you have downloaded your apps.
How To Recover Deleted Apps on Android Phone or Tablet
If you have lost an app on your Android device, there are several ways you can get it back. The most common method is to install the app again from Google Play. Follow these steps to recover deleted apps on your Android Phone or Tablet:
1. Open Google Play
Launch the Google play store on your Android device (phone or tablet) and make sure to be on the homepage.
2. Tap on the menu button
On the Google Play Store homepage tap on the 3 lines icon in the top left corner to open the Google Play side menu.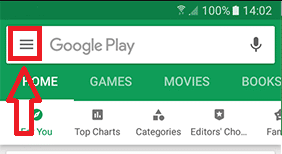 3. Tap on the My Games & Apps tab
From the side menu tap on "My Games & Apps".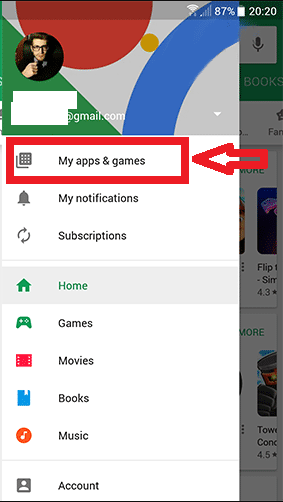 4. Tap on the Library tab
Tap on the Library tab to show all the deleted apps and games that are synced with your Google Account (All the apps and games that you have downloaded but that are no longer on your device)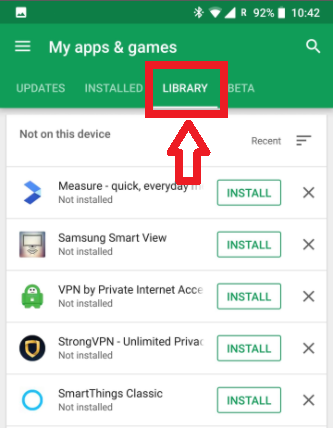 5. Reinstall Deleted Apps
Go through the list of apps and tap on Install to reinstall lost and deleted apps and games.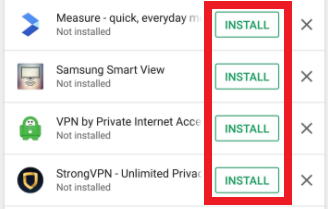 This is how you recover lost apps and games directly for the Play Store even if you forgot their names. Note that Google relies on the logged-in Google account to retrieve the list of installed and deleted applications so make sure that you are logged to the same Google Account used when you have previously installed the lost app.
How To See Recently Deleted Apps On Android
On Android, there is a simple way to see your recently deleted apps. For this go to "Google Play > My Apps & Games > Library". In the Library section, you will find the most recently deleted apps at the top of the list, while the apps that you deleted a while ago will be at the bottom.
How To Recover Deleted Apps on Android That Were Not Installed For Play Store
Deleted apps can be simply restored from the Play Store. However, we often need to recover applications that were installed from an APK file. To do so, you must manually reinstall the applications using the APK files stored on your smartphone or re-download these if you have lost them. The main inconvenience is that you have to remember the names of the deleted applications so that you can reinstall them or find the APK files on your phone or on the Internet.
The main reasons for recovering lost apps
We all love having the latest and greatest apps on our devices. When these apps are deleted, however, it can feel like the end of the world. After all, they're an important part of our daily routine — we can't live without them. There are several reasons why you may want to recover a lost app:
You have deleted an app from your smartphone and need it back
You performed a factory reset and lost or your installed apps
You deleted apps a long time ago to free space on your phone/tablet and want to install them back.
A virus has corrupted or deleted apps on your device
After performing a factory reset, your device memory will be formated, all your apps will be deleted besides the pre-installed ones.
You bought a new phone and want to restore all your apps and settings from day one.
In the next section, you will see how to recover deleted apps on your Android phone or tablet even if you accidentally removed them or bought a new phone or tablet.
Hope this little tutorial helped you to restore your apps and save time.
See also: How to remove previously synced Google Account from Android Phone