Update 2022: To download and install Optifine on Minecraft, go to optifine.net/downloads and click on "OptiFine HD U H6" to start downloading Optifine Mod, then double-click on the downloaded file to install Optifine. After installation, start Minecraft Launcher and click on the little arrow on the bottom left, select Optifine and click on Start.
If you are looking at how to download and install Optifine on Windows 10 then this guide is for you. Considered an indispensable mod for Minecraft, Optifine is probably one of the best mods out there and one of the most recognizable mods among the Minecraft community. Optifine adds a multitude of features to upgrade your Minecraft game experience in general. From performance optimization to enhanced graphics, this mod is one of the MUST-install mods that you should have in Minecraft.
This article is to educate Minecraft enthusiasts about the various ways they can improve their game's FPS. The most accessible way of doing this is by downloading and installing Optifine, a mod for the game that can be installed through the Minecraft launcher. It will not only double the FPS (Frames Per Second) but also smoothen mouse movements.  The mod has been around for over five years and has undergone many changes to provide users with a smoother gameplay experience.
This article was originally posted in December 2020 and updated in March 2022.
What Is Optifine?
Do you love Minecraft and want to make it better? Optifine is a mod that will let you change the way the game looks. With this mod, you can tweak graphics settings and turn on HD textures. You can also modify in-game lighting and weather effects. OptiFine is a great addition for any gamer who wants to experience Minecraft in a new way.
Minecraft is one of the most popular games in the world. With its huge community, a lot of independent developers create new content and mods for the game. Most of the time mods are designed to add content to the original game like new items and campaigns. Other times, developers focus on gameplay, performance, and optimization, that's the case with Optifine Mod. With its huge community of players, many find themselves unable to have a decent game experience with low specifications PCs. A lot of people experience lags and low FPS when playing Minecraft and that's what Optifine is trying to solve.
With its performance optimizations, Optifine is made to make your game run smoother and faster than vanilla Minecraft. This is an interesting concept because it means you can play Minecraft like someone who has a brand new gaming PC. Optifine allows for graphics settings to be customized, thus making the game look better for those that want to play on older PCs. This mod can literally double Minecraft FPS and smooths the game in general. Never experience lags while playing Minecraft again!
Besides the drastic performance improvements that Optifine gives, your whole Minecraft graphics will get polished and modernized (Minecraft was created in 2009 after all..). And unlike many other Minecraft mods, Optifine can be installed on modified and unmodified Minecraft as it is standalone.
Here is a little list of some of the graphic features that you can benefit from by installing Optifine:
New HD textures (Grass, Items, Terrain, etc)
Support for Shaders
Dynamic Lights
Smooth Lighting
VSync support
Avoids graphic artifacts
Fog control
Mipmaps
Anisotropic Filtering
Antialiasing
Better looking Grass, Snow, and Water
Natural Textures (Not repeating textures)
FPS control
and so on…
I think with this huge list of features, you understand why Optifine is so popular.
Now that we saw how awesome Optifine is, let's see how to install Optifine on Windows.
How To Download And Install Optifine On Windows 10 In Minecraft
Downloading and installing Optifine on Windows 10 in Minecraft is very simple but you need to have the last version of Minecraft to avoid any problem during installation and guarantee compatibility with Optifine. If you have Minecraft and Java installed then you can proceed.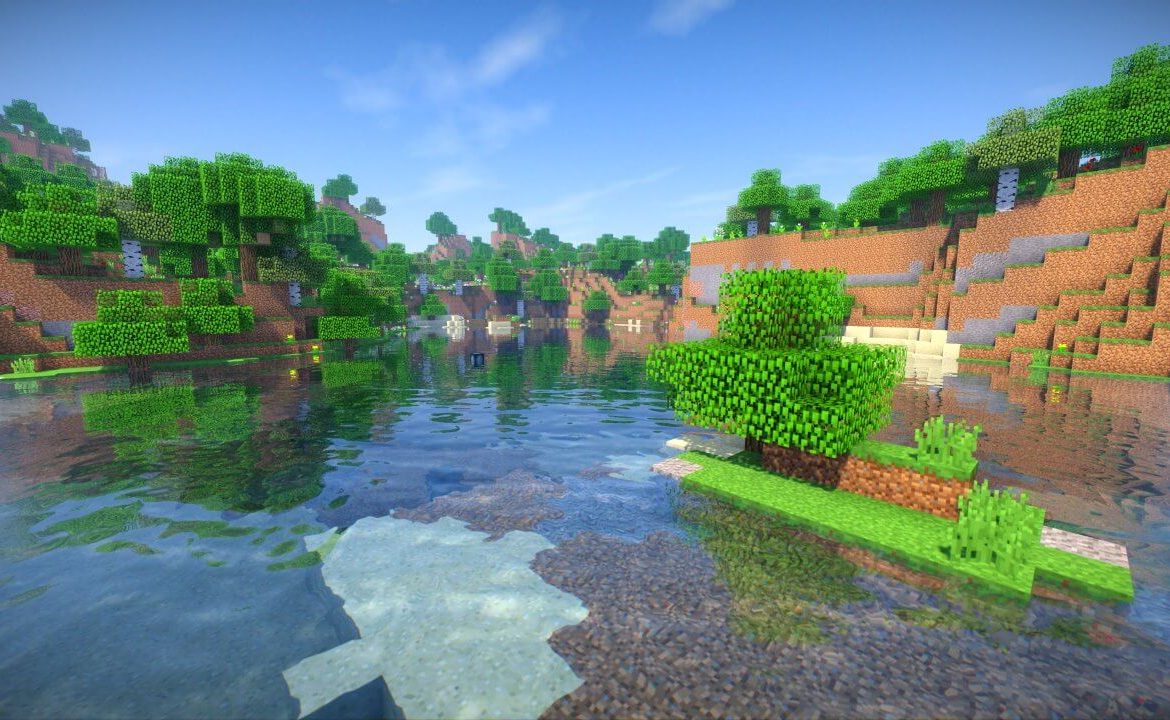 Follow the steps below to download and install Optifine.
Needed time 2 minutes
1. Download Optifine

To download Optifine, go to optifine.net/downloads and download OptiFine HD U H6. As of March 2022, the latest version is Optifine 1.18.2
Chrome may show a message saying that this file "may harm your computer". You don't have to worry as long as you have downloaded the file from the official link. it's 100% clean from viruses and you can save it on your computer.
2. Double-click on the downloaded file.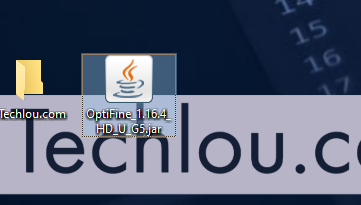 Double-click on the downloaded file (OptiFine_1.18.x_HD_U_H6.jar) to launch it on your computer.
3. Click on Install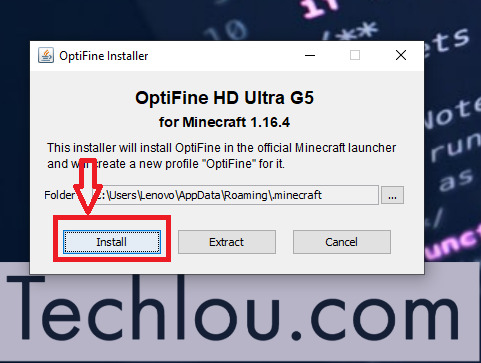 In the next window, click on the Install button to install Optifine in the default folder.
4. Wait for the installation to finish and click OK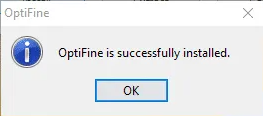 Wait a few seconds for the installation of Optifine to perform then click on OK
5. Open Minecraft Launcher
Open Minecraft just like before, Minecraft will NOT load with Optifine until you finish the next steps.
6. Click on the arrow icon on the left of the PLAY button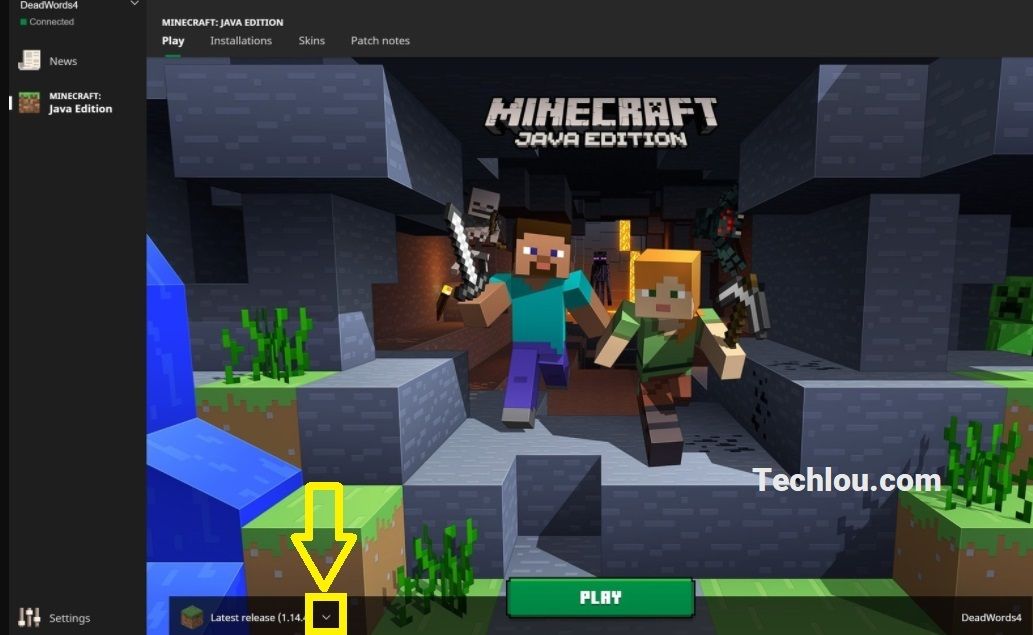 On the Minecraft Launcher, click on the little arrow icon on the left of the PLAY button.
7. Select OptiFine on the list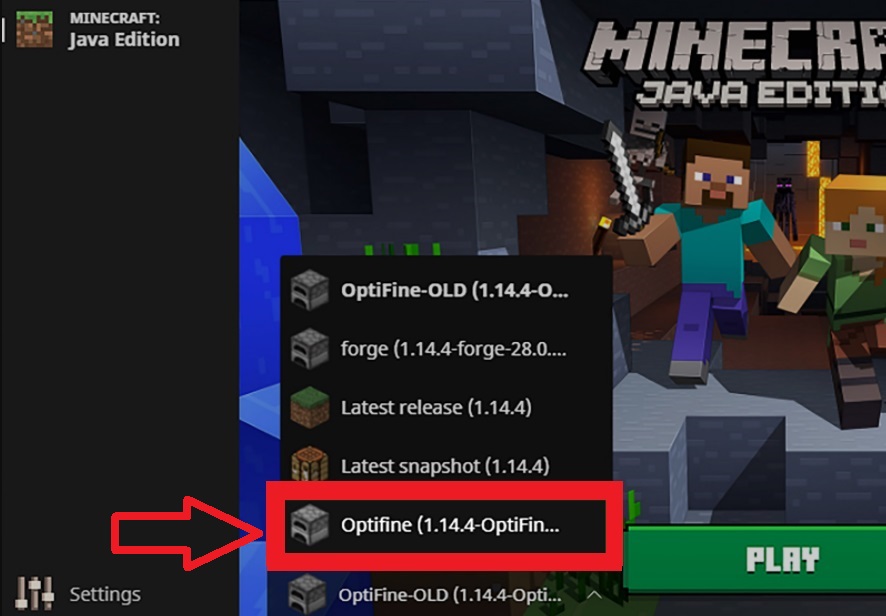 In the list of versions, look for a version tilted with "Optifine" and select it. This will allow you to play Minecraft with the Optifine Mod.
8. Click on PLAY
After you have chosen the right OPTIFINE version, click on PLAY and enjoy playing Minecraft with Optifine MOD.
This is how to download and install Optifine in Minecraft on Windows 10. If you don't want to play Minecraft with Optifine mod, click on the little arrow on the left and select your Minecraft version without Optifine and click on play.
If you have any issues or questions please leave a comment below for help.
Is Optifine Safe?
Optifine is 100% as long as you download it from the official website. When you download it Chrome will say that this file may file "may harm your computer". This is a message that Chrome always shows when you download a .jre file as many viruses spread through this file type. But the files on the official website are 100% clean from viruses and you can download them safely. Optifine will also not break your Minecraft installation if you are wondering.
Please note that Optifine is available as a .jre file, thus you need to download Java for Optifine to be able to install it.
See also How to login with different Google user account.
FAQ
Is Optifine a MOD ?
Yes. OptiFine is a Minecraft optimization mod. Its main purpose is to allow Minecraft to run faster and look better with its many graphic enhancements.
Does Optifine Increase FPS?
Yes. Minecraft players may be interested to know that the Optifine mod and more recent versions of Minecraft will provide increased FPS on their computers. For those who aren't aware, FPS is a measurement of how many frames of animation are played per second. This can greatly affect how smooth the game's visuals appear to the player.
Is Optifine allowed on Hypixel?
Yes, Optifine is allowed on Hypixel servers. The popular Hypixel server now allows for the usage of Optifine mod on their servers. This is an improvement for players with slower connections as it can increase performance by up to ten frames per second.
Is Optifine safe for your computer ?
Optifine is 100% safe, if you still doubt about it, just scan it using VirusTotal.
Is Optifine free?
Optifine is a 100% free mod for the Java edition of Minecraft. It allows players on slower computers to have a better playing experience, by reducing lag and not requiring as many resources to run the game.
Do you need Forge to use Optifine ?
You don't need to have Forge in order to install Optifine. According to the developers on the Optifine website, "OptiFine does not need Forge or any other mod loader in order for players to use it